Student Information
We are happy to help you with issues related to the academic programme, the application and selection procedure, visa and accommodation, and any other questions you might have both before applying for the programme and after admission. If the information on our website and our FAQ should not answer any enquiries you may have then please contact us by email via gem-msc-itc@utwente.nl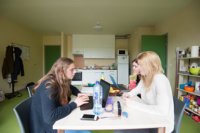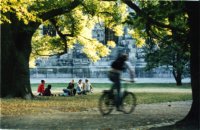 This page provides information for Erasmus+ MSc GEM students about the education aspects of the programme and programme partners. It also covers practical information about the partner universities and daily life as a student in the host cities of the universities.  
General Programme Information  

Participation in the programme  

Admission and Eligibility  
You are eligible to be admitted to the GEM programme if you meet the criteria as indicated on this page. 
Appeal and Complaint Procedure  
A student may raise an appeal, or similar as appropriate to partner university regulations, at any time during their Programme or study. The procedures for appeal shall be followed in accordance with the appeal regulations of that partner where the decision, which is being appealed was originally taken. Once the Double Degree Award is granted to the student, no appeal shall be allowed.  

In case of complaint, the Student may appeal to the GEM consortium with a reasoned written argument addressed to the programme coordinator. The GEM consortium will consider the issue and will handle it within thirty days. However, for specific complaints about a specific service or facility provided by a member institution, the Student shall invoke the complaints procedure of that institution. 
Appeal/Complaints GEM consortium: Contact us
Student agreement  
A student agreement is an agreement between Erasmus+ MSc GEM coordinator and the individual student enrolled in the MSc GEM programme. Template of the student agreement can be obtained here: student agreement. 
Study Regulations per university

Pre-Arrival  
The program student services will help you with information on what you need to prepare before starting your MSc GEM Programme.  

Finances 

Important telephone numbers  



Students with Special Needs 
If you need special assistance to follow your study, please inform your university.  
COVID 19 information