About GEM MSc
WHAT IS GEM?
The aim of the GEM programme is to deliver top-class graduates from the EU and around the world, with the skills and networks to better manage socio-ecological systems for sustainable and equitable growth.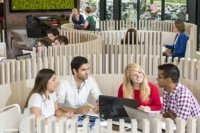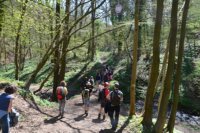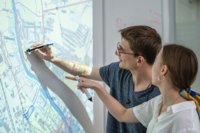 GEM is a two-year MSc in "Geo-information Science and Earth Observation for Environmental Modelling and Management". GEM is an Erasmus Mundus Joint Masters Degree Programme (EMJMD). Thanks to funding from the Erasmus+ programme, we can offer 60 full MSc scholarships across four intakes, starting in September 2021. Students with other scholarships or alternative sources of funding are also warmly welcomed. Ser the scholarship and finances link for details.
GEM is a prestigious, integrated, international study programme, jointly delivered by an international consortium of four higher education institutions. Each partner brings expertise in different aspects of human-environment interaction challenges with applied geospatial science:
Natural resources management at ITC-University of Twente, the Netherlands (and GEM coordinating partner)
Ecosystems and the environment at Lund University, Sweden
Agriculture and Land Use Planning at UCLouvain University, Belgium
Socio-ecological systems and urban planning at the University of Tartu, Estonia
WHY CHOOSE GEM?
GEM is an innovative, international education programme from four European university partners that:
Bases its innovative teaching approaches on collaborative studies with stakeholders to address real socio-ecological challenges. As a GEM graduate, you will understand the scientific process and be able to apply it in your future career, both inside and outside academia, to meet sector skill needs.
Makes extensive use of open-source ICT to bring diverse groups of students, staff, and stakeholders together in virtual environments for interdisciplinary learning. As a GEM graduate, you will interact with stakeholders in different sectors, and be comfortable doing so.
Builds upon strategic partnerships between universities and industries to develop professional experience in the use of GI and EO science to address global challenges. As a GEM graduate, you will develop leadership, negotiation, networking, management, and communication skills and will be ready to act.
Builds capacity by providing equal access to top-tier education. This diversity increases access to education and develops your language and culture skills, broadening minds to new ways of thinking.
WHAT DEGREE WILL YOU OBTAIN?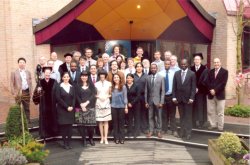 Successful graduates are awarded a multiple MSc degree in Geo-Information Science and Earth Observation with a specialisation in Environmental Modelling and Management.
CAREER PERSPECTIVES
The GEM programme was first established in 2005 within intakes up until 2017. During that time over 260 students graduated from the programme.
There is a high demand for GEM graduates globally, as evidenced by alumni employment rates: 11% work in government, 9% in NGOs, 27% in private companies, 29% in academic organisations, 2% are entrepreneurs (22% are unaccounted, meaning we do not know their current employment details).
Our alumni, who are 55% male and 45% female, work globally: 38% in Europe, 28% in Asia, 15% in Africa, 15% in the Americas and 4% in Oceania. 50% of GEM graduates have moved onto PhD programmes in the EU and the US.