University of Twente - ITC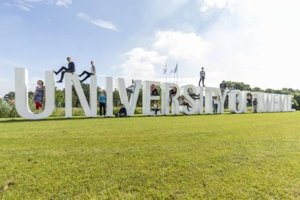 ABOUT THE UNIVERSITY
Are you interested in fields as technical medicine, robotics, IT, business & public policy, chemistry and engineering science, earth observation, natural or social sciences? Are you looking for the perfect bachelor's or master's, or a professional looking for an educational partner for part-time courses? Discover our full-time, part-time and one-time education programmes. 
About the Faculty ITC
ITC is recognized worldwide for achievements in teaching, research and Capacity development in the field of Geo-information Science and Earth Observation. We educate our students to be professionals, capable of acquiring knowledge and translating this into practical applications for solving real-world problems.
Our mission is to develop capacity, particularly in less developed countries, and to utilize geospatial solutions to deal with national and global problems. 
THE CITY OF ENSCHEDE
Both the shopping heart and the entertainment area of the city are located in the city center. Most shops are located in the area around the Van Heekplein and most catering establishments can be found on and around the Oude Markt. Many cultural institutions can be found in the north of the city center, such as the National Music Quarter and the Enschede Music Center. With the City Hall and the City Office, the administrative center of Enschede is also located in the city center.
For more information about the city of Enschede here.