Scholarships
The GEM programme has approximately 15 full scholarships per intake from Erasmus +, but candidates may also apply for other types of funding/scholarships to enter the GEM programme. For self-funded students, we refer you to the financial information mentioned below.
The deadline for applications (for both the scholarship as well as those with own funding) is now closed and will reopen in October of 2023!
ERASMUS+ SCHOLARSHIP
If you wish to apply for an Erasmus+ (EMJMD) scholarship, please note the following: 
Candidates who have applied for an Erasmus+ scholarship will be provisionally notified of the outcome by 31st of March 2023. 
Note that Erasmus+ adhere to the following clauses regarding  their scholarship funding:
The scholarship holder declares not to have benefited from a previous  EMJMD scholarship or an Erasmus Mundus Master Course/Joint Doctorate scholarship.
The scholarship holders commits not to benefit from another EU funded scholarship scheme to follow the same EMJMD course and this for the entire period of the course.
The financial suppport shall be repaid by the scholarship holder in case of fraud or false declaration.
OTHER TYPES OF FUNDING
Candidates who wish to apply for alternative scholarships (for example, World Bank, etc.) may have to observe early deadlines and an early application is recommended.
Some other scholarship options can be found below from the different partner universities, but note that each scholarship provider has its own requirements and may not necessarily be suitable for you/your study.

FINANCIAL OVERVIEW FOR SCHOLARSHIP STUDENTS
Approximately 15 Erasmus Mundus Joint Master Degree (EMJMD) Scholarships are offered each year. EMJMD scholarships will offer funding for the duration of a maximum of 24 months and provide the following: 
Note: The difference between a partner and programme country is explained more in detail on the website of the European Commission. 
A partner country applicant cannot have lived in a programme country for 12 or more months in the past 5 years (otherwise the applicant would be categorised as an applicant from a programme country). Proof needs to be provided (upon being selected) to show this.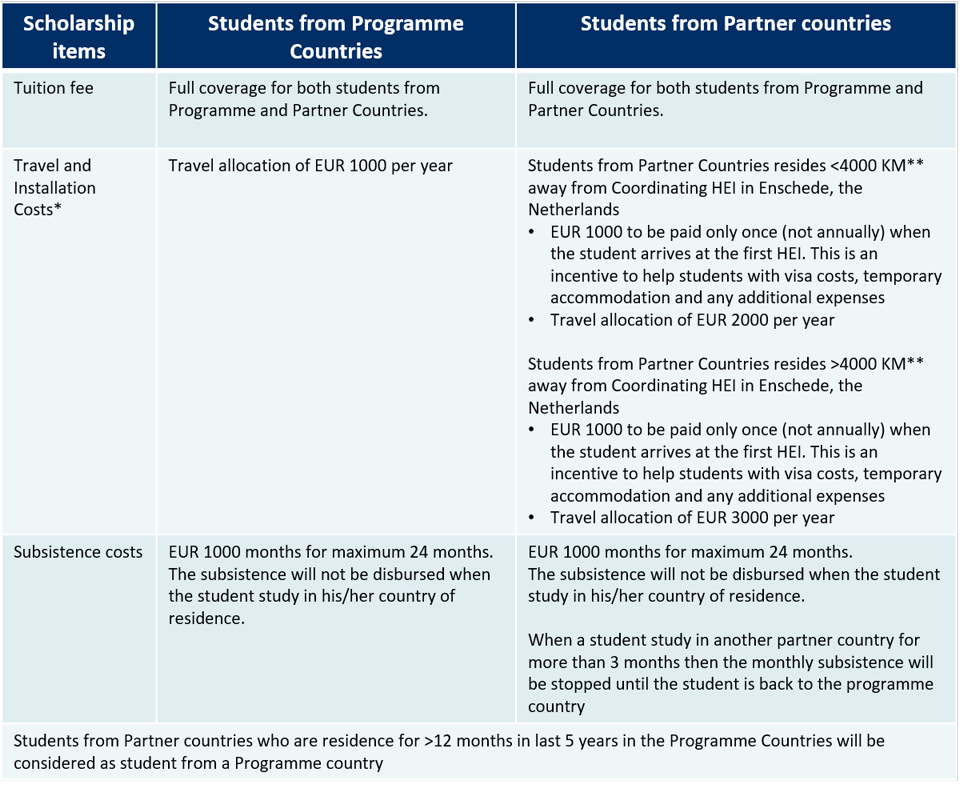 **Please use the Distance Calculator 
Below a visual overview for more clarity: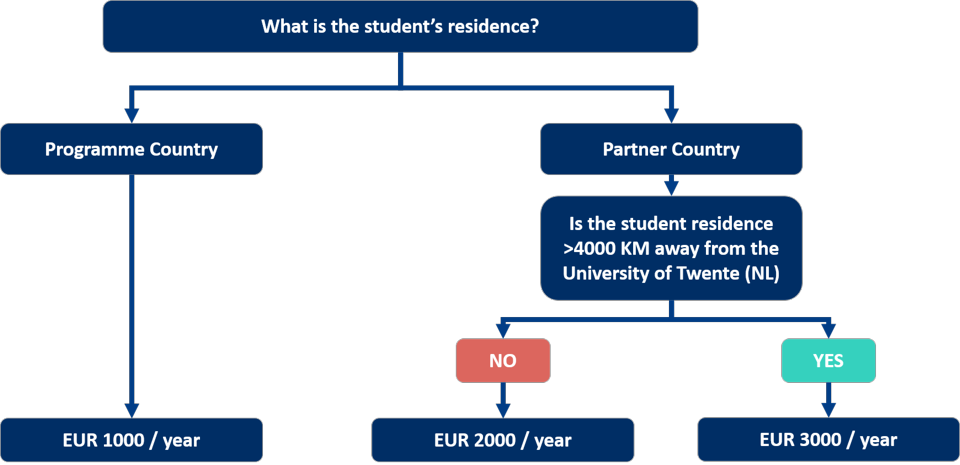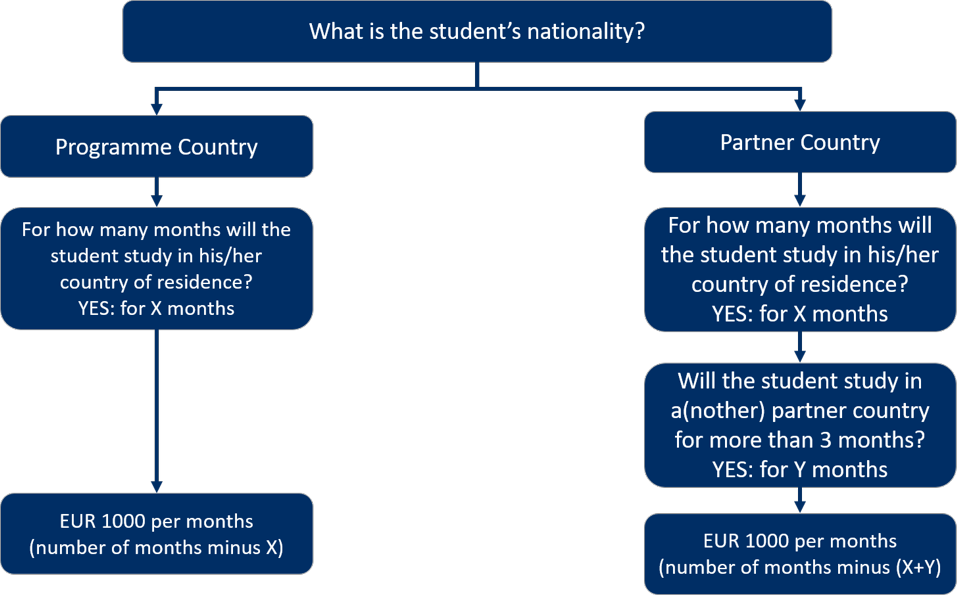 The difference between a partner and programme country is explained more in detail here