GEM4 Urban-Rural Interactions
GEM Joint Master programme
Erasmus+ MSc in geo-information science and Earth observation for environmental modelling and management
We live in an urbanised world. Our cities drive economic growth, are centres of art and culture, and provide essential services and resources that improve our health, knowledge, and general well-being. Our cities do not exist in isolation. They rely on natural resources to provide food, water, and energy to a growing urban population with increasing demands. These rural areas can benefit from urban development if well-planned and managed. Urban-rural systems are diverse and ever-changing. Policies that benefit urban and rural people require an understanding of Urban-Rural Interactions, and a solid background in innovative geospatial data and technology.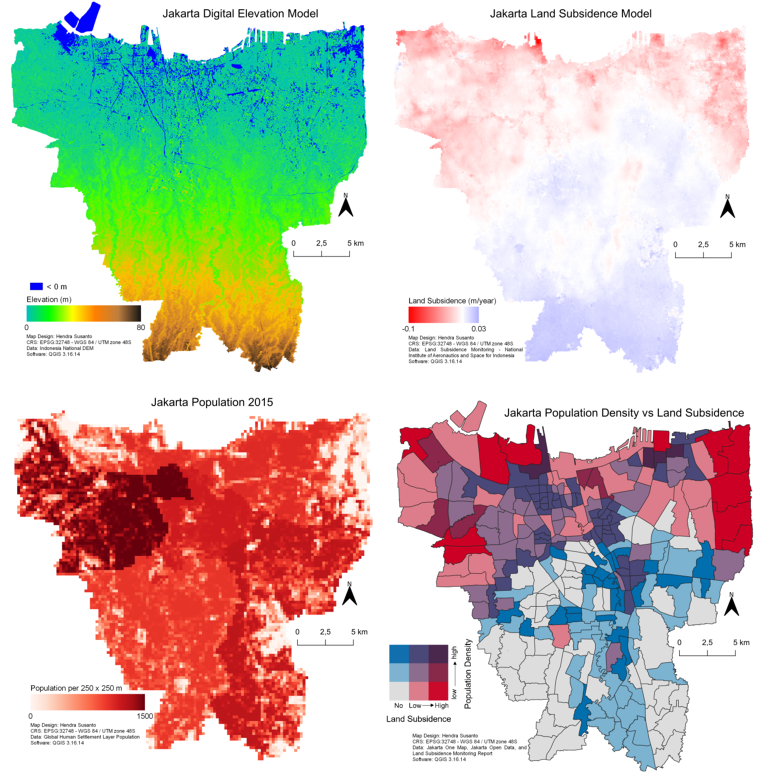 This project by Hendra Susanto aimed to simulate Jakarta sinking scenario in the future based on geospatial data. 
Four different tracks for a two-year programme 
| | | | | |
| --- | --- | --- | --- | --- |
| Tracks | Urban-Rural Interactions | Land Use Systems | Ecosystems & Natural Resources | Food Security |
| Year 1 | University of Tartu | University of Tartu | Lund University | Lund University |
| Year 2 | ITC (University of Twente) | UC Louvain  | ITC (University of Twente) | UC Louvain |
How to apply?
Applying to the GEM programme can be done in just a few steps and is free of cost. Just follow the steps on our application procedure page: Application procedure
The tuition fee and additional costs are to be fully paid in advance to cover the total duration of the course. Applicants can request the facility to pay their total expenses in two equal annual instalments.